SUBICCON Corporation joined other agencies, offices, companies and stakeholders in Region 3 during the Department of Labor and Employment's (DOLE) and Pampanga Chamber of Commerce and Industry's (Pamcham) Project Share-Wave 4 at the Heroes Hall in the City of San Fernando recently.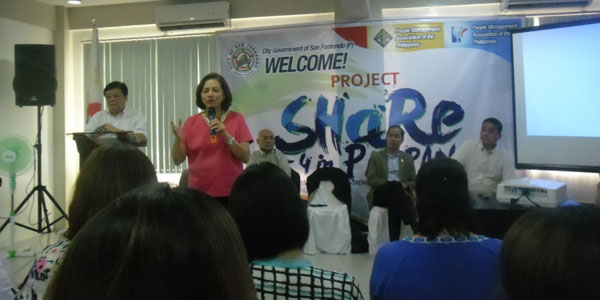 King Bryan Mendoza, SUBICCON's human resource personnel, said Project Share is DOLE's training for effective labor relations. The project also covers the department's initiative to address jobs and skills mismatch through DOLE's online jobsearch job, the Phil-jobnet, Skills Registry System (SRS), and the TESDA's Dual Training System (DTS), among others.
"We've invited our various industry partners, partner agencies, as well as our program implementers to this forum with the goal of coming up with new strategies and approaches in addressing jobs and skills mismatch through the convergence of our programs," DOLE officers said.
Meanwhile, DOLE Statistician Lindsay Gando presented the highlights of the 1st to 4th Wave Implementation of the Skills Registry Systems (SRS) in the province of Pampanga highlighting the top five (5) major occupation of registrants' work experience namely Service Workers and Shop and Market Sales Workers (2,645), Clerks (1,447), Laborers and Unskilled Workers (1,202), Trade and related workers (1,135), and Professionals (737).